Manhood can be misunderstood when we don't have enough knowledge; it can be misinterpreted when we don't have sufficient understanding; and it can be miscommunicated when we don't have adequate wisdom.
Strictly Masculine is the breakfast conference you must attend, to gain knowledge, sharpen your understanding and deepen your wisdom about Manhood and your potential as a man!
We are able to thrive in our roles as men when we understand God's mandate for manhood. We are empowered for success in all our responsibilities as men when we have answers on why we exist as men.
Strictly Masculine is a program that helps you to find answers on the purpose of your manhood!
Featuring:
Conversations on manhood, sexuality, power & life ambition.

Wisdom to excel as a man – in life, career and business.

Networking opportunities with professionals & entrepreneurs.

Fireside Chat / Unfiltered Q&A Session.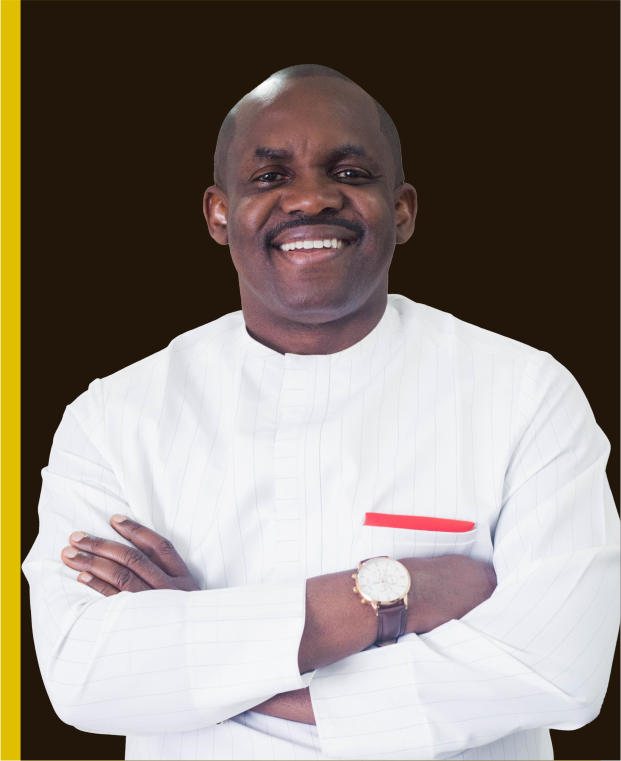 GBEMINIYI EBODA is a pastor, preacher, mentor, teacher, trainer, transformational speaker and life coach.
He is the Lead Pastor of HarvestHouse Christian Centre and Cedars House of Grace – with branches in Ibadan, Lagos, Abuja and satellite installations in Ghana, South Africa, North America and Europe.
He is the President of Ecclesia Consulting – an organisation that trains churches and their workers, for effective ministry. He also hosts Ministers Engage – a platform where church leaders, pastors and workers are mentored.
For two decades, he has hosted across Nigeria, UK, USA & Dubai; several editions of Move Your World Conference – a transformational program; where he mentors professionals and entrepreneurs; for success in life, career and business.
He is in high demand as an International conference speaker, and is also author of several books and publications, some of which have been translated in multiple languages.
'Gbeminyi Eboda is renowned as a mentor of mentors; who is very passionate about helping men fulfill God's mandate for manhood.
Cedars House of Grace
Block 2, Plot 3, Okunde Bluewater Zone, Adjacent Twin Waters, Off Remi Olowude Street, Second Roundabout, Lekki
For Enquiries
+234 809 218 8889, +234 816 842 6060